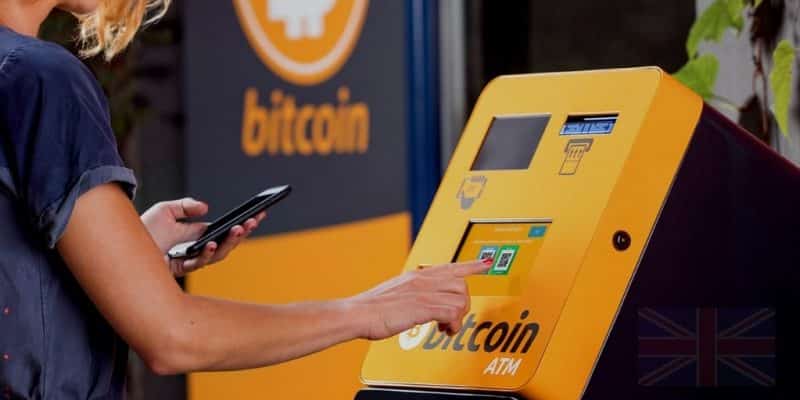 The strategic collaboration between East London-based Cryptocurrency company BitcoinPoint and cash machine operator Cashzone will now allow bitcoin holders to cash out bitcoins at your nearest ATM. The partnership will enable users to exchange bitcoins for cash at 16000 ATMs across the UK. The current limit to exchange the bitcoins is between £10 and £500.
Users can get started by registering with BitcoinPoint via an app, select the amount to exchange, scan the QR code, and punch in the pin that they receive through a text message and then cash out. The move aims to address the gap between increasing bitcoin transactions and inadequate and inefficient interfaces available to cater to rising user demand.  
BitcoinPoint CEO and former Credit Suisse VP Benoit Marzouk commented that buying £5 worth of bitcoin was a task back in 2018, and stringent registration processes with just a few bitcoins ATMs would demotivate the users. 
BitcoinPoint envisions bringing bitcoin at par with fiat transactions and hence believes that strategic partnership with Cashzone will pave the way for mass adoption. The company has currently supported as many as 20,000 transactions across its online and offline stores.  
To process transactions using cash-out points, users don't have to apply for a card or bank membership; BitcoinPoint charges a fixed £2.70 commission and 3.99 % of the transaction for each exchange. Since it is available on multiple networks, users can carry out the exchange through multiple channels, right from Bureaus de Change to newsagents. 
The development is happening at a crucial time since central banks are supporting the world economy by making funds available. The industry witnessed a sudden rally last week, and hence this move will provide a perfect opportunity for partners and its users. Bitcoin's value surpassed  $20,000 last week and hit an all-time high of $24,299.75 on the 20th of this month.