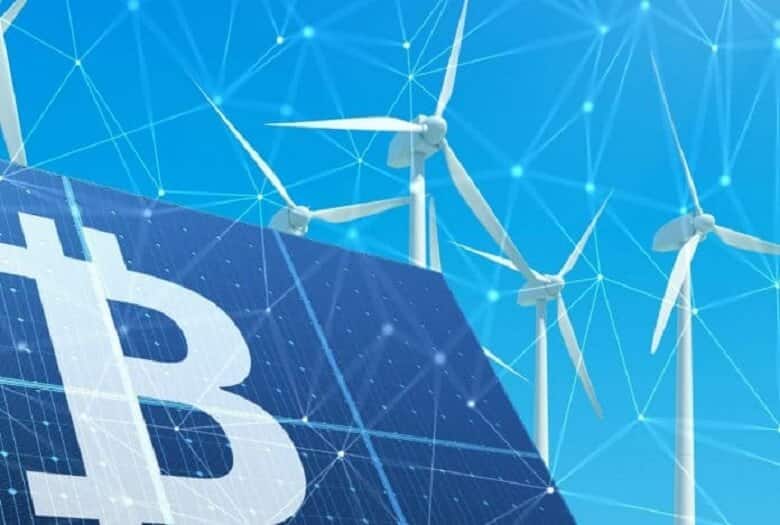 Natural gas, attained as the consequence of the oil extraction activity, often ends up being wasted energy. There are specific regions wherein drilling entities find it hard to connect to a profitable excess fuel market. As a result, it is emitted into the air frequently. But things are seemingly changing now as a growing number of start-up firms have begun providing on-site set-ups that use the excess energy for cryptocurrency mining. This latest business is expanding in areas where the prime industries are shale oil, as well as gas extraction.
Fossil fuels not going anywhere
As far as the future goes, conventional sources of energy, like gas and oil, have strong prospects. That's because they are available in abundance and at comparatively affordable prices. Add to it their mobility, usability, as well as well-developed infrastructure which are not always found in the renewable energy sources. However, in spite of these benefits, getting these energies out of the terrain can sometimes become a wasteful procedure.
When it comes to mining of bitcoin, the central cost is always electricity. Though the minting process often utilizes renewables such as hydro, conventional energy sources are also being widely utilized. In fact, the activity of crypto mining can use the excess fuel which would go wasted otherwise. The best example of it is the gas and oil industry. As the alternative extraction techniques are expanding to remote areas, the requirement for on-site clientele increases as well.
The last few years have witnessed the emergence of newer shale oil wells across the world, including North America. Mostly, these wells are located away from the possible markets, making transportation not only inconvenient but costly as well. One of the liabilities of the oil companies is associated with gas, and they've got a few options to deal with it. In cases where an oil well is in close proximity to the market, it becomes easy for producers to pipe it to the end customers. They also have the option of venting the energy into the airspace. But there are certain restrictions imposed by the authorities in Canada and the US on the quantity of gas which can be burned or released. If these limits are crossed, it leads to stoppage of production, which becomes expensive.
Crypto mining is making surplus gas profitable
For an oil production site, the effective solution to such problems is the installation of bitcoin mining equipment. There are quite a few companies which are offering this service already. They use gas engines for generating electricity as well as power mining rigs. In such a case, oil producers stay compliant with their venting quota and also make extra income, making sure there is uninterrupted extraction of oil. Moreover, the mining rewards these companies get are considerably higher than what they make while selling the gas. Simultaneously, nature is also spared from the very powerful greenhouse gas like methane, which is, significantly more damaging than CO2.
Let's consider an example of the Canadian firm called Upstream Data. The company offers mobile data centers for mining, which the oil companies can buy or rent and install at their facility to release associated gas. Doing so can not only increase their profit more than 15 times than the fuel's market price but can also limit carbon footprint. Moreover, the fact that these data centers are available in diverse configurations based on their power rating and equipment also makes them a better option.
The founder-CEO of Upstream Data, Stephen Barbour, said that media's reports about his solution offerings had provided legitimacy to cryptocurrency mining as a way of using stranded gas. The company is getting new orders continually and organizing trials with both large and small groups. He also said that their data centers could be utilized in conventional mining apps too. However, he strongly believes that bitcoin mining future has brighter prospects in the industry of oil and gas because of the huge amount of energy production and wastage.
A large quantity of natural gas is vented every year
There have been many studies claiming that oil firms are emitting natural gas in huge quantities every year. As noted by the World Bank, natural gas in about 150 billion cubic meters is vented yearly, amounting to 25 percent of the entire utilization in the US. Another analysis carried out by General Electric establishes that 5 percent of the international gas production gets emitted annually. As per an estimation, the natural stranded gas makes up for about 60 percent of the reserves of the planet.
Apart from Upstream Data, one more company called EZ Blockchain has its roots in the business. The blockchain company offers mobile vent mitigation system, that is deployable on oil wells, to mine coins utilizing energy from the vented gas. The company's portable Smartbox mining units can turn associated gas into the electricity utilized in processing data, including digital currency mining.
Sergii Gerasymovych, EZ Blockchain's founder, shared his belief that there's an immense opportunity for such kind of cryptocurrency mining, especially in North America. Because the region has multiple wells venting gas thanks to the boom in oil shale, he also stated that North Dakota region alone has sufficient wasted gas that can power the 3rd of the entire Bitcoin network. Mining can be carried out fully off-grid while solving environmental issues, he added.
Decentralization of power consumption in mining Bitcoin
Over the course of years, crypto mining has become increasingly centralized. However, there are high chances that the creation of power to be utilized in the procedure will gradually be decentralized with such solutions. Datacenters that run on stranded natural gas also mine on pools, but they're mobile units which are installable anywhere. Furthermore, as the demand for cheap energy is growing, more businesses will likely venture into this sector, developing products that enable energy usage closer to the source.
When we put all of it together, bitcoin mining seems a feasible option for all those energy firms that operate far away from the potential markets and under stringent venting regulations. Also, mining containers can be conveniently installed at typical natural gas fields and used when the coin minting process drives in more profits.