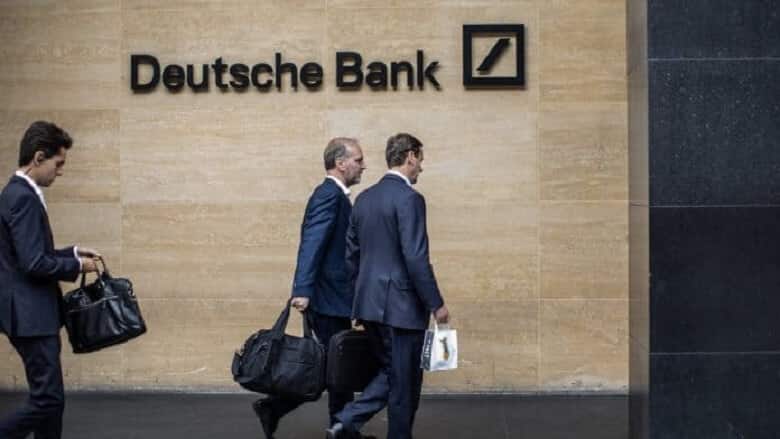 Deutsche Bank is considering a closing maximum of its equities business in the region of Asia Pacific because of reorganizing.
On Sunday, Deutsche Bank revealed that it expects to shut global equities sales and trading, cut thousands of jobs and scale back investment due to a restructuring plan to enhance profitability.
Deutsche Bank will slash around 18,000 jobs out of 74,000 employees by 2022.
The person stated, the German-based bank plans to block providing trading of cash equities, equities research and will not support initial public offerings in the Asia Pacific region.
In the beginning, half of the employees of Asia equities will depart and remaining will leave by 2019, the person mentioned. However, the last and final decision relies on the Deutsche bank's supervisory board, meeting scheduled on Sunday. The bank might hold to its margin lending service, the person added.
Deutsche Bank believes the restricting plan might cost around 7.4 billion euros by 2022. The bank might incur a total loss of worth 2.8 billion euros in the Q2 of this year. The second quarter result is expected to be issued on July 25th, 2019.
Bank's supervisory board meeting on Sunday will discuss on restructuring plan of the bank. Deutsche Bank's CEO, Christian Sewing has declared of 'tough cutback' in May, at the shareholders meeting.
On Sunday at a corporate press release, Sewing mentioned:
"Today, we have announced the most fundamental transformation of Deutsche Bank in decades."
People with the knowledge of the development said Bank's supervisory board is holding a meeting to implement comprehensive plan introduced by Christian Sewing. The plan is developed across radical diminishing and even fading equities trading outside the European country.
Head of equities, Peter Selman is one of the executives to resign.
A person familiar with the news mentioned, few employees have already begun to pack their things in Hong Kong's bank office. In 2018, Deutsche bank depended on Asia Pacific region for 12 percent of its revenue, 25.3 billion euros.
Deutsche bank consists of around 20,000 workers in the region of Asia Pacific, almost a fifth of its total employees.
Bank's filing displayed, corporate and investment bank section, which consists of equity trading resulted in an income of 2.51 billion euros from Asia Pacific region.
The overall revenue of the bank from trading stocks and associated derivatives declined by 18 percent to around 468 million euros in the Q1 from 2019 because it faced 'challenging market conditions' and dropped income after decreasing the business.
Earlier, Deutsche Bank had planned to collaborate with its competitor Commerzbank to strengthen its position, but the partnership failed in April 2019, a source reported to CNBC.
Deutsche Bank is continuously under investigation within the US because of its business-oriented relationship with US President Trump. The Financial Services Committees and House Intelligence accused the bank of records on US president finances.