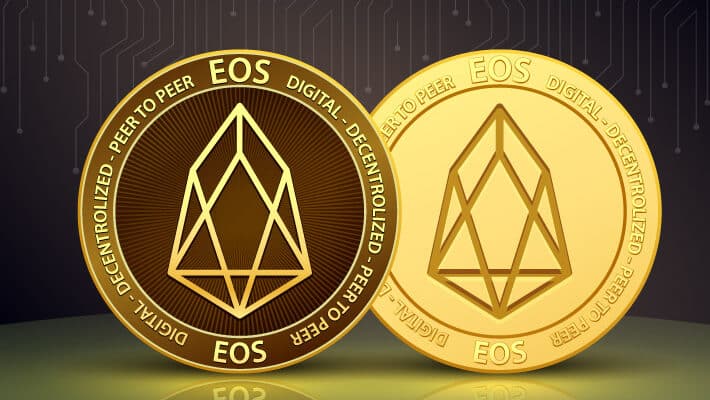 EOS received quite a bit of hype after its release during the peak cryptocurrency enthusiasm in 2018. Hype even led EOS to hit all-time highs within a short time interval more than once. It raised a whopping $4 billion of investment through its ICO that lasted for more than a year. EOS now stands at the 50th rank in terms of market capitalization with a net value crossing a little over USD 1.94 billion with more than 90% of its tokens already in circulation. The reason for its rise might have turned into the reason behind the demise of buyer sentiment over the extended period of the last three years.
Entire investment and ideation were supported by Block.com since the beginning of EOS's inception. Despite calling itself a decentralized blockchain ecosystem or what a blockchain is meant to perform as EOS has lost its ground. Overt control of block.com on projects of EOS has led many to believe this blockchain to be a centralized version. Despite EOS using state of, art delegated Proof of stake protocol that addressed the shortcomings of both, Proof of Work and Proof of Stake; it has failed to perform as expected.
EOS Price Analysis 
Prices are falling as if they are under the influence of gravity. There hasn't even been a single month of retracement trades or bounce backs since the profit booking sentiment originated in September of 2021. So, it confirms that 200 DMA has been a massive indicator of the impending price action we are witnessing on EOS.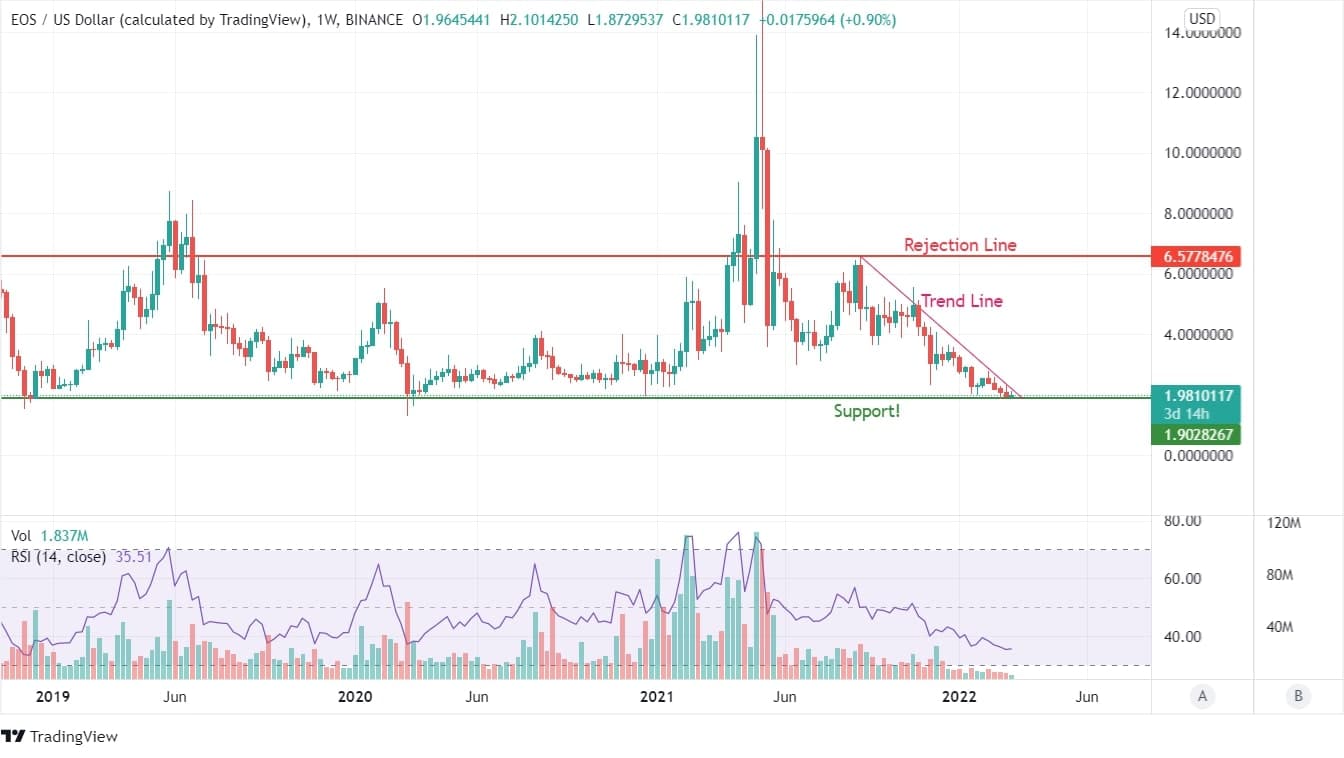 On long-term charts, price volatility can be seen moving up and down between $2 to $8 with highs of $14. While the pattern can't exactly be referred to as the head and shoulder pattern, it is not a positive trend. Moreover, reaching resistance quite early has affected its momentum on longer price trends. Moments of breakout and sudden buying haven't been much witnessed on the EOS ecosystem. Even RSI had fallen to December 2020 levels when the liquidity and value of EOS were similar to that of today's value. The volumetric transaction seems to have been consistent since 2020 except for a sudden rise in its usage in the first half of 2021.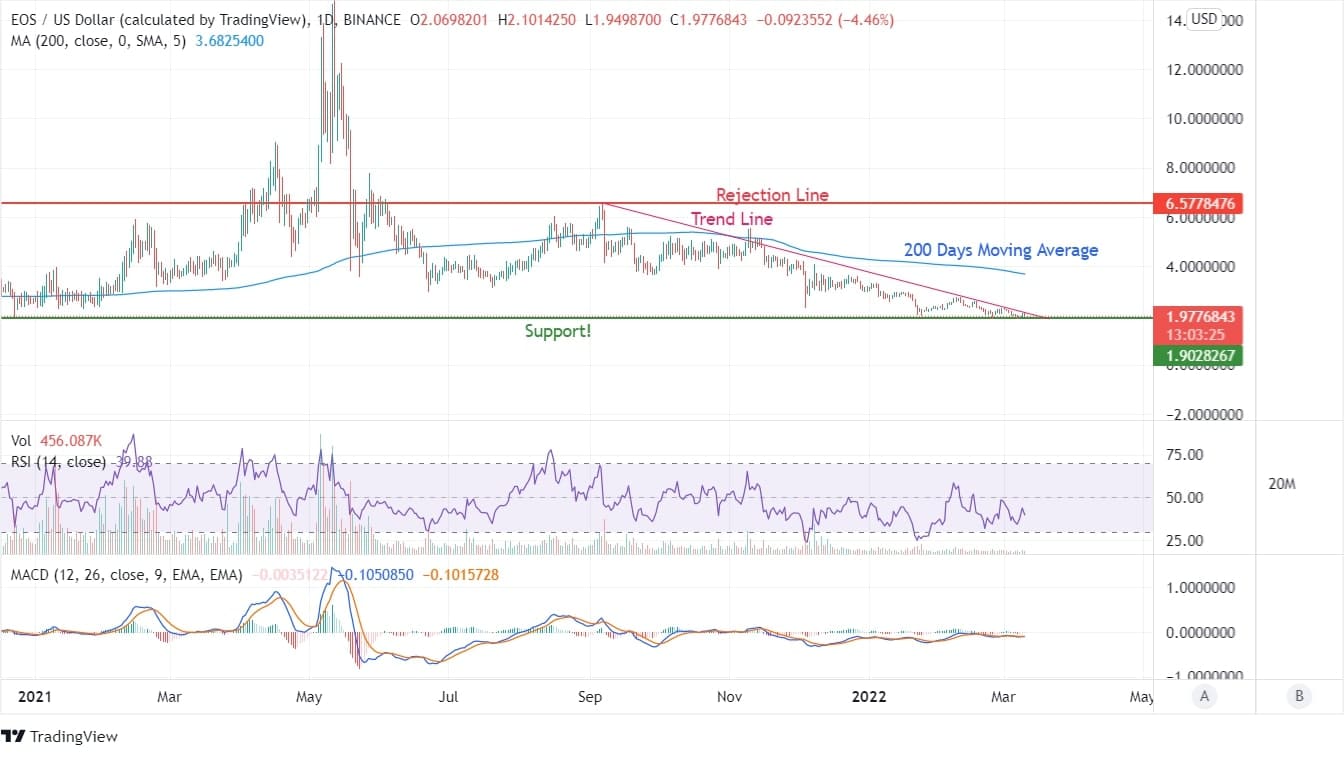 The weekly price trend hasn't always been ascertained by daily price trends on most cryptocurrencies, but EOS seems to be one of those rare coins. Its daily price trend is an exact copy of the weekly trend. With the 200 DMA curve hovering around $4 levels and currently traded value to have dipped below $2, it will amount to a 100% gain just for EOS to become positive again. Will EOS pump or dump? Click here to read more about the future of EOS crypto in the following years. 
Retracement or bounce back can be ruled out in the coming months, with the current outlook being strictly negative. MACD indicator indicates a narrow trading range that would be suppressed under 80% of the movement in either direction. As the historical support line meets the trend line, there lies a small scope of bounce back. A buying trend is much needed for EOS to regain its popularity amongst buyers and new crypto enthusiasts.