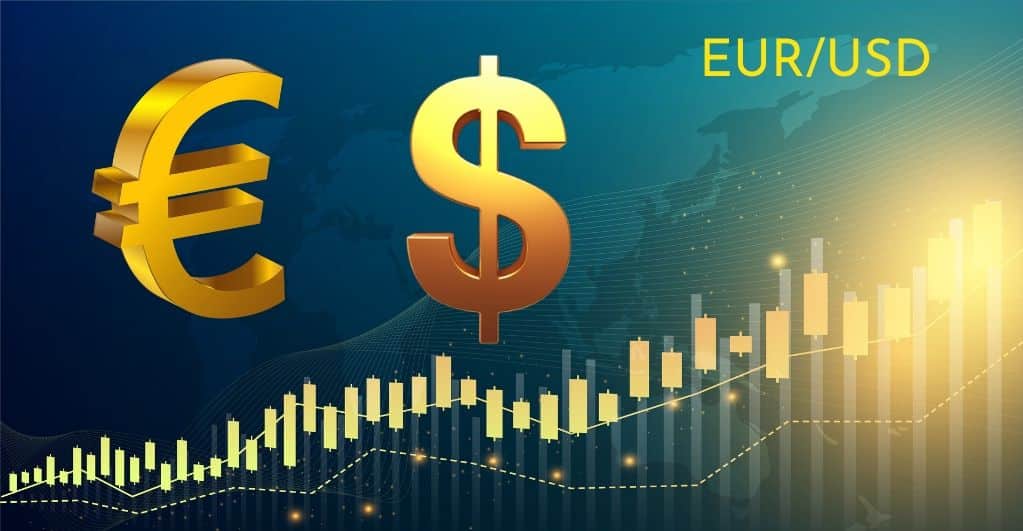 EUR/USD draws an inverse Head and Shoulder pattern due to lack of traction, and on the 8-hourly chart, the pair is trading at 1.080 in the global market. Euro fails to retain support from 50-day and 200-day MA due to the constant declining momentum against the greenback.
Europe's economy is seen gradually opening from the lockdown that happened due to the spread of Coronavirus, but the currency is likely to take some time to gain the required traction against the US Dollar to strengthen. However, the decline of the pair is taking a major extent over the past month. The inverse head and shoulder are exhibiting a bearish momentum, and there must be a trend revision soon, which aligns with the economy gaining momentum due to the relaxations given.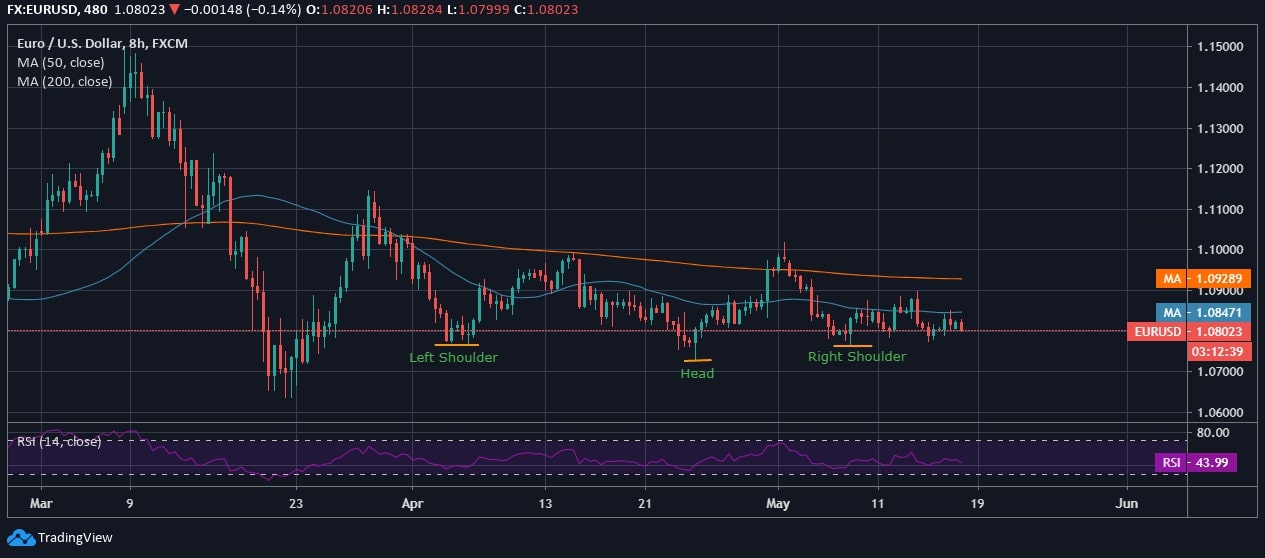 Alongside the narrow trading channel, it is quite evident with a downtrend on the 8-hourly chart, and it has been over a month the EUR/USD has been incapable of hitting above 1.10 due to loss of traction. With a brief rise above 1.10 of the candle wick at the beginning of the month helped gain support from 200-day MA, which further was lost again, due to steep decline. On the other hand, EUR/USD retained 50-day MA until the pair breached below 1.085 in the intraday.
The technical is not drawing an extremity at the press time, but if the price of Euro retests 1.072 monthly support, the RSI is likely to drop to 30 with a dense selling pressure, which currently is at 43.99.