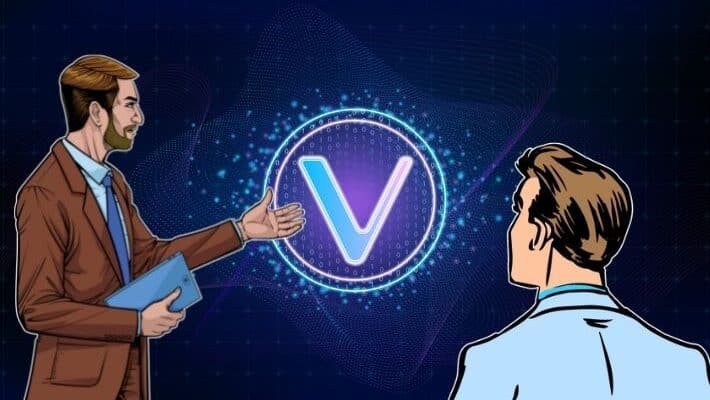 The popularity of the VeChain network and its native digital currency, VET, has been on the rise since its inception. Called the most economic blockchain network, people prefer it over many other networks because of its eco-friendly focus.
VET can be used to pay for many utilities like gas fees and smart contracts. Merchants have realized that the scope of Crypto payment is much wider than it appears to be. They have therefore started taking a keen interest in keeping their options open to accept as many cryptocurrencies as possible.
WooCommerce To Enable Acceptance Of VET
WooCommerce has taken note of this and decided to spread its umbrella to cover many more Cryptocurrencies. The platform currently supports Cryptocurrencies like Bitcoin and SHIB. It will now allow its merchants to access NOWPayments and start accepting VeChain network's VET.
The update signifies the growing acceptance and recognition of VET in the market. It would have never happened if there were no voices in favor of it. Effects of the update are already visible on the trading board and the future price estimates for VET.
VET is currently trading at $0.066171 and is expected to reach $0.12 by the end of 2022. The update has definitely given this push. You can find more details here about the future price estimates for VET.
Merchants on WooCommerce won't have to meddle in any overly complex hi-tech process. All they have to do is install a plugin, the process for which is fairly simple provided the steps are dedicatedly followed.
The process starts with signing up for NOWPayments. Merchants will have to enter their email address along with their company's name. They will be able to set a password on the same page.
Next, merchants must specify their VET wallet address to generate an API key. The key comes in handy later in the process.
Once the VET wallet address is specified and an API key is generated, merchants will have to upload the directory and activate the plugin in WordPress. Post activation, enable NOWPayments and save the changes.
Merchants will be guided throughout the process as it is designed for everyone, literally.
However, it is not only the process that makes NOWPayment suitable to accept VET. It is a set of benefits that the payment solution and plugin bring for the merchants.
As a platform and a payment solution, WooCommerce offers a wide range of plugins and a huge library of modules. Merchants can choose any plug and module that fits their requirements best. Every extension that is installed enables the merchant to expand the functionality of the business.
The integration of NOWPayments allows merchants to accept cryptocurrency payments. All the plugins, including NOWPayments, are user-friendly and carry no fee for their deployment except for a transaction fee of 0.5%.
There is no additional fee that is charged by the plugin. The integration is expected to have several benefits for the VeChain ecosystem.