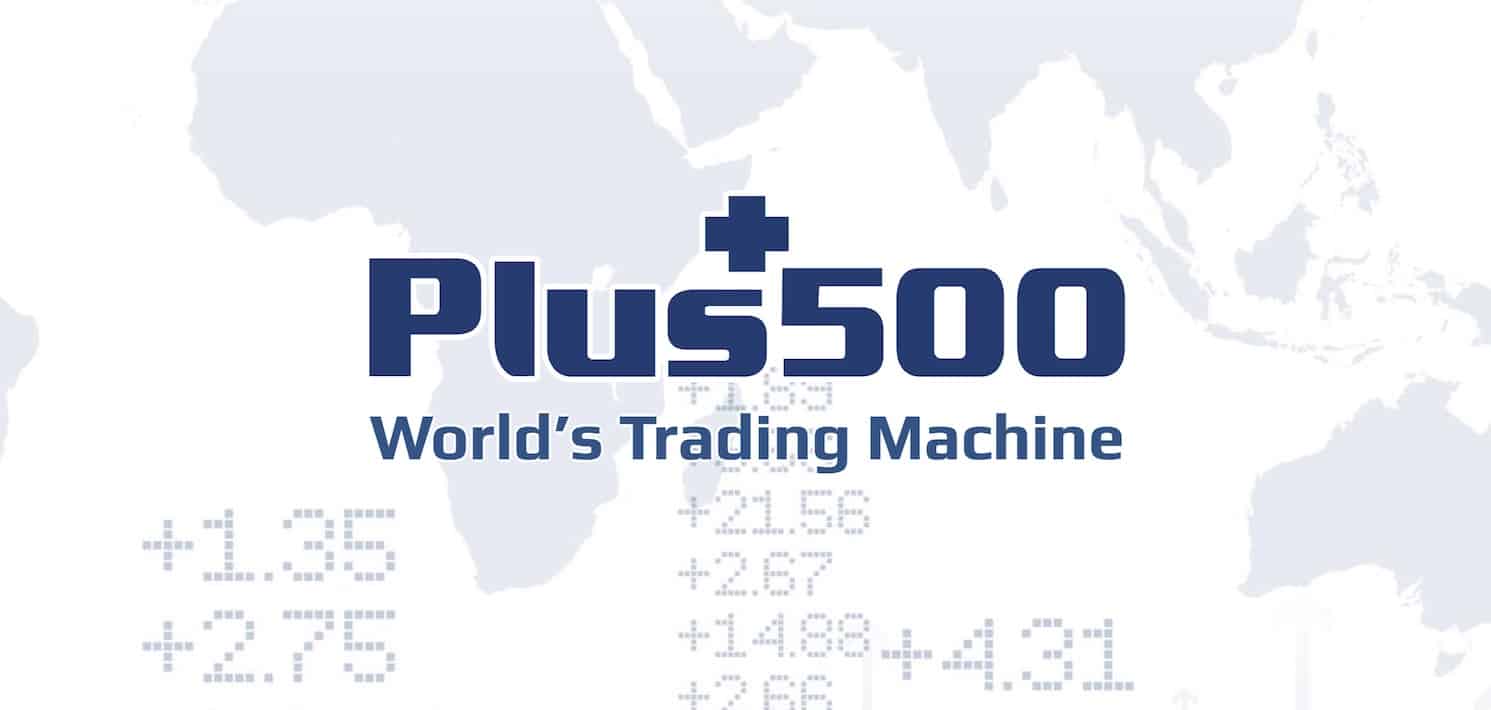 Found in 2008, Plus500 is located and registered in Israel with subsidiaries in Cyprus, Australia, and the UK. The broker is regulated and authorized by the Financial Conduct Authority. The broker is a leading worldwide online trading platform and CFD brokerage firm. With Plus500, traders can perform CFD trading in many financial markets like commodities, stocks, ETFs, market indices, Forex, and cryptocurrencies. Plus500 has earned a great reputation in the market for easy to use and simple designed platform. It is known as one of the online trading platforms on the market. If you are looking for professional, first-rate trading experience along with access to many CFDs in a range of asset classes, then you should check out Plus500.
Pros
Easy to use platform
Several assets to trade
Available in 50+ countries
Cons
No phone support
Trust
Plus500 is a reliable and publicly traded company that is regulated in many jurisdictions. It is a secure and safe trader to trade different CFDs. Plus500's subsidiaries are regulated individually be agencies including CySEC, FCA, and ASIC.
Trading Products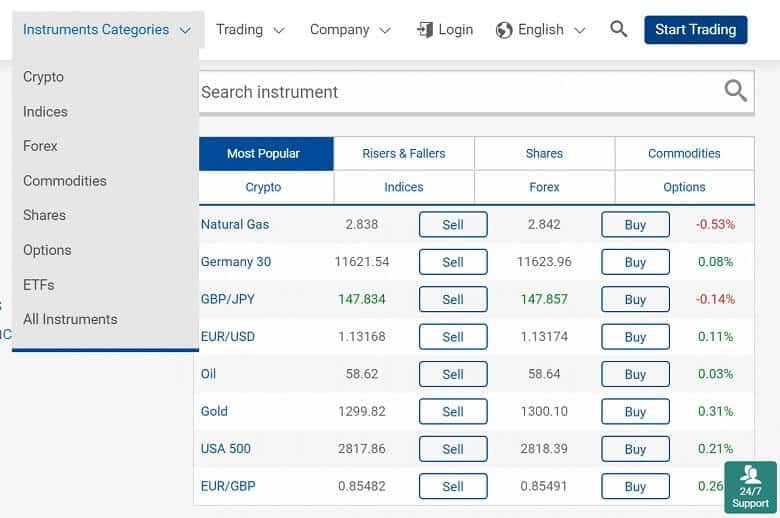 The broker offers its customers complete access to trading 7 different financial instruments categories via the use of different CFDs, including commodities, indices, cryptocurrencies, forex, ETFs, and options. Traders can trade the most famous indices like NASDAQ 100, France 40 and USA 500 with leverage. The commodities that you can trade with Plus500 include oil, natural gas, gold, cocoa, silver, sugar, and coffee. When it comes to Forex, Plus500 covers all major currency pairs like EUR/GBP, GBP/USD and EUR/USD. Cryptocurrencies including Ethereum, Bitcoin, Bitcoin Cash, Litecoin, Ripple, Monero, NEO, and IOTA can all be traded on Plus500. Traders can also trade CFDs of the popular shares from Germany, the USA, UK, etc. Plus500 also offers options contracts on indices and stocks like Germany 30, Italy 40, France 40, USA 500, Netherlands 25, UK 100, Apple, Facebook, Alphabet, Europe 50, Snap, Deutsche Bank, and Hong Kong 50. The broker also offers contracts on several ETFs.
Account Types
With an aim to keep things simple, Plus500 offers only two trading accounts – a demo account and a standard account. Opening an account with Plus500 is straightforward and simple. When traders go to the sign-up page, they will be asked to select between the demo and live account. On making selection, traders will be taken to their registration page where a few basic information will be needed. After filling the details, traders can click the "Create Account" button. Once an individual has an account with this broker, they will need to complete their verification process.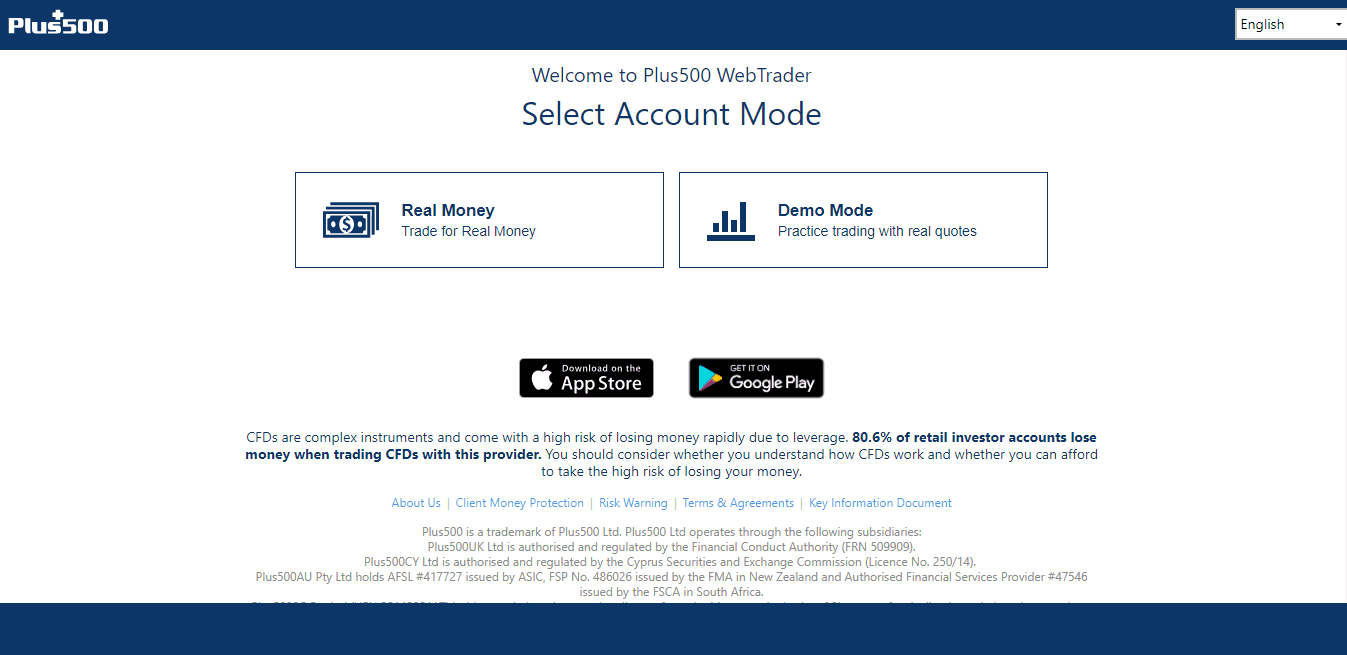 Plus500 has upgraded its system with which most accounts are upgraded to "Gold Accounts." The Gold Accounts have different trade size and 5% discount on every overnight funding charge. The broker also offers a new Professional Account to the traders. Traders need to request a consideration from the broker for this Pro Account. Then the broker will access the trader's knowledge and know-how of the financial markets. Plus500 needs to ensure that you are able to make your decisions and know the involved risks. Moreover, for having a Pro Account, a trader should have sufficient trading activities of 10 transactions in every quarter, at least 1 year of trading experience and financial portfolio of 500,000 Euro at least.
Fees and Spreads
The broker gets its compensation via the market's ask/bid spread. Spreads may vary as per volatility, liquidity, and other similar factors. Other than spreads, traders also need to pay some other fees like an overnight fee, which gets subtracted from or added to the trader's account if a position stays open after a specific time period, and inactivity fees of $10 if an account is not used over a period of 3 months.
Customer Support
The broker offers 24/7 live chat and email support in 15 different languages. They also provide chat support 24/7 in the English language in most of the jurisdictions in which it works. Moreover, they have a mobile app and website available in 30 languages for traders from different countries. However, they don't have phone support, which can be an issue if you don't have an internet connection someday.
Conclusion
Plus500 is a leading trading platform for CFDs. The broker has also received recognition and awards from the industry watchers for their outstanding services. They also are among the highest rates CFD applications on Google Play and App Store. Plus500's trading platform is quite slick and among the best on the financial market. If you are looking for professional, top-notch trading experience with access to a big number of CFDs, you should opt for trading with Plus500. It is available in 30 different languages and in over 50 countries. However, the unavailability of phone support might be an issue for some with an improper internet connection.