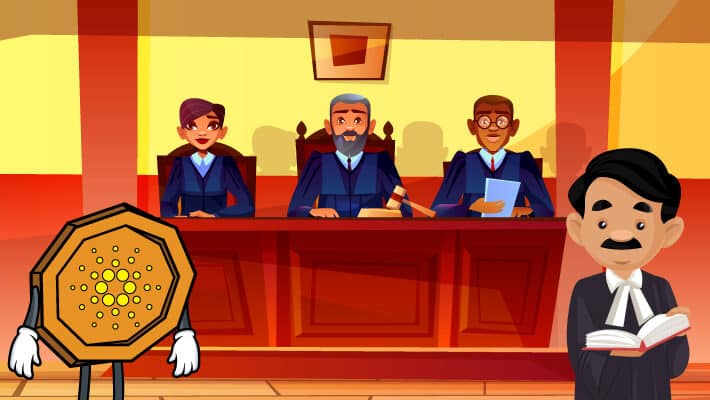 The XRP community is intensely thinking about the possibility as to why Ripple agrees to a postponed date for the expert discovery.
If sources are to be believed, then the postponement of expert discovery became a necessity due to the rise in the number of cases of Omicron variant in the country. Ripple and SEC are likely to file a joint motion with the judge.
Jeremy Hogan, the attorney and a member of the XRP community, expects the judge to approve it immediately.
Expert Discovery Postponed
A discussion within the members of the XRP community has been ignited. The postponement of the expert discovery is the reason behind it. It is fueled by the attempt to understand why the platform agrees to this.
A Twitter user named @yrarwrbach posted a tweet citing two possible reasons behind it, one being a key person has got infected with Covid, and the other being a settlement/regulation on its way in the future.
Both seem to be the possible reasons, claims Jeremy Hogan.
He added that his instinct inclined more towards the side where one of the parties involved wanted the deposition to happen in person. Jeremy Hogan is yet to figure out a reason to cement his instinct.
The motion to strike the fair notice defense of Ripple has been in the pipeline since last summer. Judge Sarah Netburn was expected to take a call on the matter. As time passes, it becomes obvious that Judge Sarah Netburn would rule only after the expert discovery.
Jeremy Hogan explained that the judge could take a call later as she did not seem to want to rule on dispositive motions until the discovery was completed.
Meanwhile, the SEC has brought back an analogous case involving Fefi.
The court had ruled in favor of the SEC in that case after Fefi presented a fair notice argument.
Ripple is now countering the move of the SEC by saying that it fits neither the case nor its fourth affirmative defense.
An analogy had been drawn between both cases. It highlights that Fife does not support the motion filed by the SEC stating that Ripple lacked notice regarding XRP being an investment contract.
It further states that the current scenario was entirely different. The current question was if the answer put forward by Ripple sets a legal theory for its defense.
A conclusive point in the comparison was that Ripple was not relying on its defense to preclude SEC from taking discovery and proceeding to merits adjudication. It was instead seeking not to be precluded from presenting its defense on a full record.
If you're curious, you can find more here about the future prices of XRP.