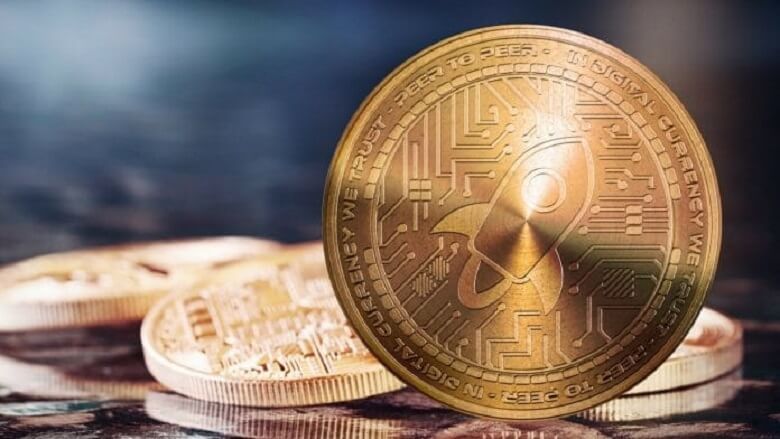 Stellar recently had a meetup in London where many users gathered to discuss the blockchain network along with some summer cocktails. We hope that users will gain more credibility in the Stellar community. We hope to see the changes in the Stellar chart soon after this.
Another great #Stellar Meetup in London! What more could we ask for than discussing blockchain with good company over some summer cocktails? pic.twitter.com/rcD2qIOgPD

— Stellar (@StellarOrg) July 7, 2019
XLM to USD Price Comparison: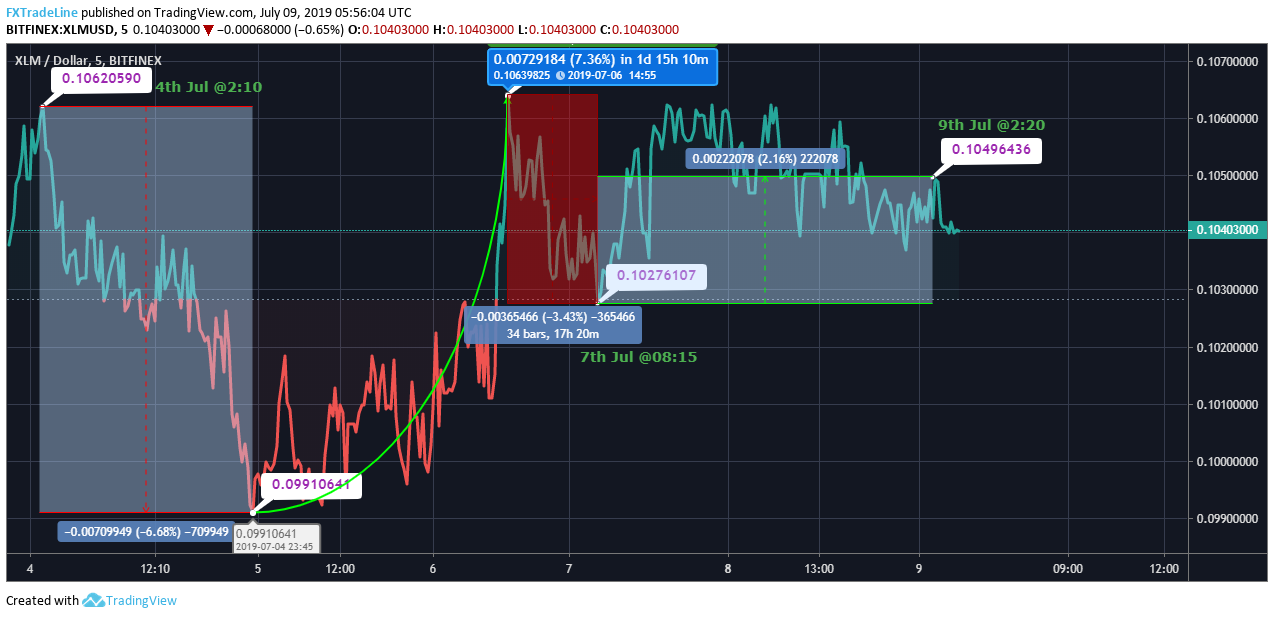 The Stellar price is currently trading at $0.1040 at 05:56 UTC on 9th July 2019. Considering the past one-week data, the highest was initially seen on 4th July at 02:10 UTC with $0.1062. The value dropped by 06.68% at 23:45 UTC the same day with a trading value of $0.09910. The value then started surging in the right direction when the increase by 7.36% was seen on 6th July at 14:55 UTC with a trading value of $0.1063.
However, the value dropped by 3.43% on 6th July at 08:15 UTC with a trading value of $0.1027, which was still not a huge drop to be concerned about. Today, at 02:20 UTC, XLM price was trading at $0.1049, which was a hike of 2.16% from 7th July.
Current Statistics of Stellar Lumens (XLM):
Return of Investment: 3435.56%
24 Hour Volume: 306,319,356 USD
Market Cap Value: 2,043,727,658 USD
Total supply/Circulating Supply: 105,142,706,350 XLM/ 19,425,791,389 XLM
7 Day high/low: 0.106911 USD / 0.099219 USD
Stellar Price Prediction and Conclusion
With the recent trends we have seen last month, Stellar has been de-escalating in the opposite direction which might concern the investors if it continues to do so! However, Stellar is known to be a good long terms investment, but as of now it's hard to pull this statement.
It is expected of Stellar to move out from the bears' trend soon for traders to make some profits in their portfolio. By the end of this year, we might see the upside valuation of Stellar trading at $0.20.