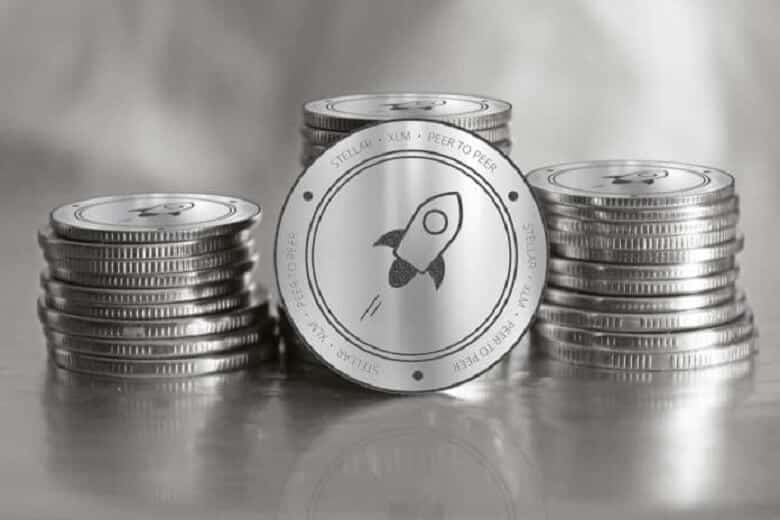 There has been recent news on the development side, which was noticed on new updates on Twitter. Go SDK v1.3.0, and Horizon v 0.18.1 has been recently released that includes many new fixes and features on the Stellar network.
But will it increase the supply is a question!
Hey, #StellarDevelopers, ICYMI, we've recently updated our Go SDK to v1.3.0, which includes several new features and fixes, along with a patch release of Horizon v0.18.1 for the #Stellar network.

Details here: https://t.co/JkhpS3k32q

— Stellar (@StellarOrg) July 11, 2019
XLM to USD Price Comparison
Currently, Stellar price is trading at $0.08734 at 05:14 UTC on 12th July 2019. The other major calculated factors are as below:
Return on Investment: 2837.65%
Total supply/Circulating Supply: 105,142,706,350 XLM/ 19,425,874,542 XLM
24 Hour Volume: 443,361,014 USD
Market Cap Value: 1,698,118,662 USD
7 Day high/low: 0.106230 USD / 0.086259 USD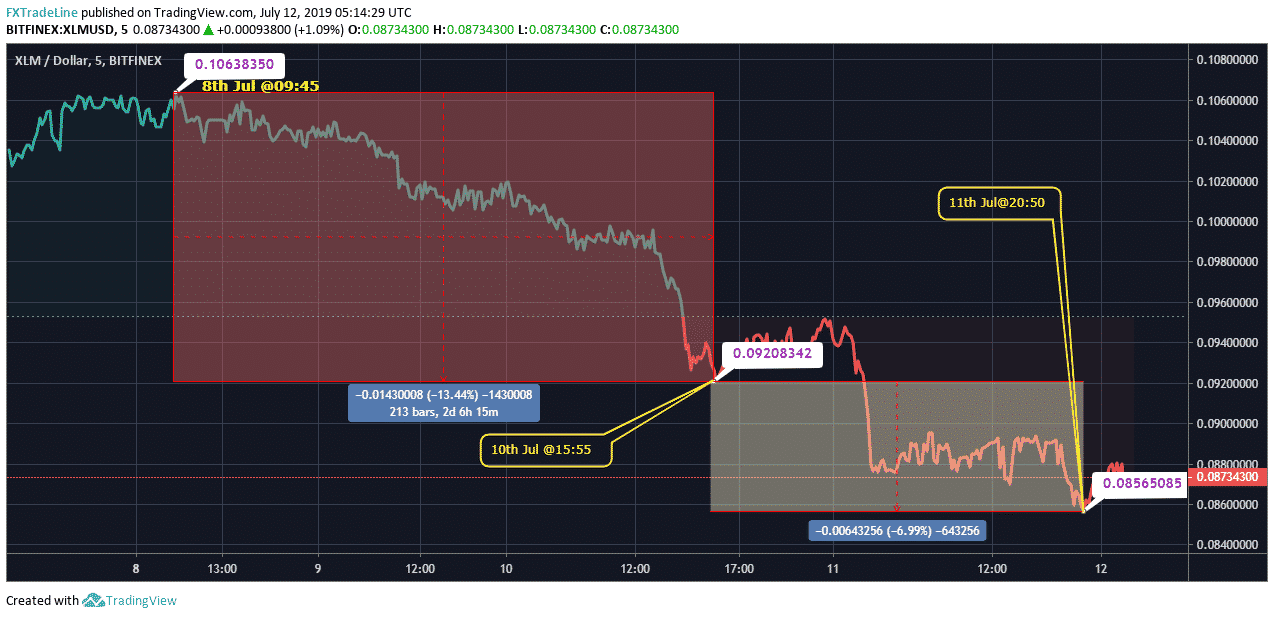 Considering the last 5 days, the chart does not really show some good trend. Initially, the value was fluctuating above the baseline. 8th July at 09:45 UTC, the value was trading at $0.106383. However, in the next two day, by 10th July at 15:55 UTC time, the value dropped by 13.44% trading at $0.092083, which was below the baseline. The value then went further down by 6.99% on 11th July at 20:50 UTC trading on the lowest of $0.08565085.
However, there is a slight increase of 1.9% from then.
Stellar Price Prediction and Conclusion
With the recent updates in the development, Stellar might move slightly out of the bearish zone. Stellar has been in this zone constantly from a few weeks now. And it must rise in the upward direction soon!
Considering the trades from the past 30 days, we might see the valuation of $0.2 by the end of 2019. It might rise further if XLM price starts trading in the upward direction for the long term.