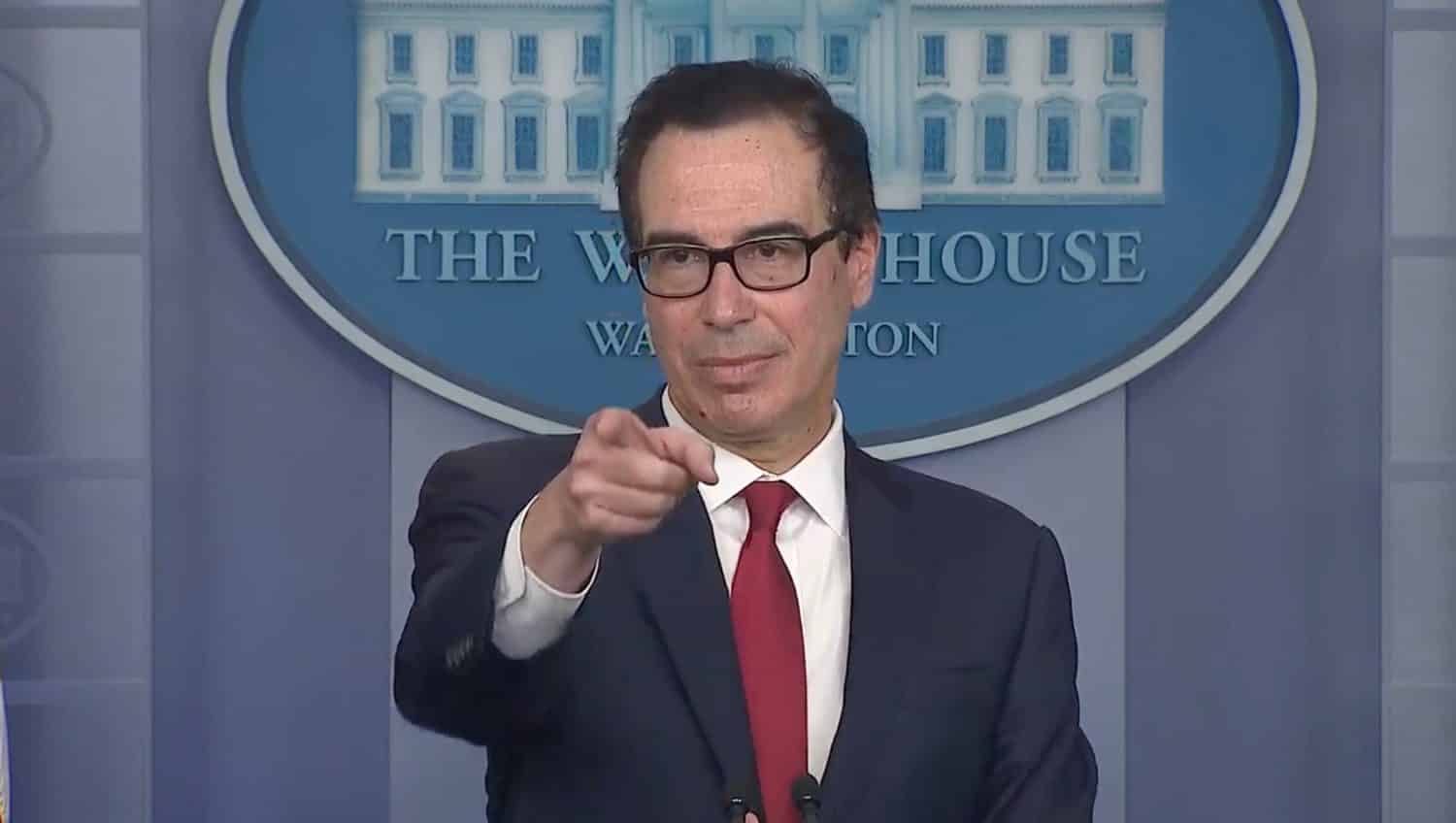 Facebook in June officially revealed its Libra plans and now Steven Mnuchin, the US Treasury Secretary claims that Facebook before moving ahead with its plan over cryptocurrency coin 'Libra' it should meet 'a very high standard.' The latest information was revealed on Monday.
Facebook's digital coin is considered as a competitor for the leading digital currency Bitcoin. Libra digital coin expected to be released in mid of 2020. Libra is specifically developed, which supports various currency assets to prevent the volatility of bitcoin and other digital currencies.
US Treasury Secretary informed US lawmakers have already raised concerns over the much speculated digital coin of Facebook. They have addressed their issues to Facebook regarding its global digital currency plan, stating earlier these types of digital coins were linked to money laundering and illegal operations.
Mnuchin addressed reporters at the White House saying, whether the company is a financial institution or non-financial institution, they fall under the same regulatory framework, Facebook needs to hold a superior standard before they access the financial system.
Mnuchin mentioned the US Treasury appreciates 'responsible innovations' that will enhance the performance of the financial system. Later said, our foremost objective is to preserve the financial system integrity and save it from misuse.
Earlier Facebook mentioned that its digital coin would reduce costs and support users without the need to access traditional financial services, Mnuchin responded to this by saying,
"That's fine but they've got a lot of work to do to convince us they can get to that place."
Munchin said US regulators have communicated with the Facebook authorities regarding issues and asked how Facebook will protect its new digital coin if used for illegal activity.
The US Treasury chief mentioned, "This is indeed a national security issue."
Munchin stated further, Facebook, the tech giant firm must implement safety measures against the use of digital coin 'Libra' for money laundering and terrorism funding and must follow other financial rules.
Chairman of Federal Reserve, Jerome Powell, and regulators across the world have also raised concern over Facebook's digital coin. US lawmakers expected to open hearings within this week on Facebook's plan and its Libra project partners.
Hearing Scheduled on Tuesday
Head of Facebook's digital wallet and blockchain operation, David Marcus mentioned in a testimony created for Tuesday that he wants regulators to perform a complete review of its digital project 'Libra.'
The Senate Banking Committee released Marcus view,
"The time between now and launch is designed to be an open process and subject to regulatory oversight and review, we know we need to take the time to get this right. And I want to be clear: Facebook will not offer the Libra digital currency until we have fully addressed regulatory concerns and received appropriate approvals."
Marcus addressed, Libra's association will be placed in Geneva and it will be monitored by Swiss Financial Markets Supervisory Authority and will also be registered with FinCEN (Financial Crimes Enforcement Network) of US to meet anti-money laundering rules.
He added Facebook will function with the Federal Reserve and various central banks to ensure that Libra does not conflict with sovereign currencies or engage with monetary policy.
Libra association includes payment giant companies such as MasterCard, Visa, PayPal Uber and others.