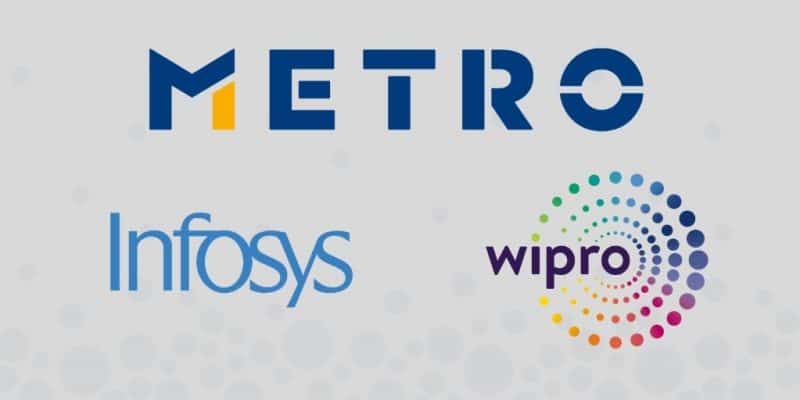 Indian IT major Wipro has struck a deal with Metro AG to take over the latter's IT units. The development will result in a transfer of more than 1300 employees of Metro working across India, Romania, and Germany to the Wipro. Metro is a leading name in the international wholesale business and offers various products in the food and nonfood categories catering to the needs of restaurants, hotels, and caterers.
According to the estimate, the deal's value for the first four years of the agreement is around $700 million. If four additional years are taken into account, the deal value is estimated to be around $1 billion. Wipro will offer a complete transformative solution to Metro to help the company establish itself as a holistic service provider for the Catering and Restaurant industry with a specific focus on flexibility, quality, and reliability. The transformative program encompasses services, such as data center services, cloud computing services, and the development of new digital applications. Besides, establishing a strong and robust data infrastructure is also on the agenda of this partnership.
Finer details of this partnership include establishing an innovation council and transformation office so that desired results on the business transformation front can be obtained. This whole activity focuses on enhancing the competitive advantage and using the available digital infrastructure in the best way possible.
Both Wipro and Metro share cultures and values, and their efforts to strive for the best digital practices make this partnership solid and robust. Wipro had earlier announced its plans to come up with a new innovation hub in Germany that will offer support for its clients such as Metro and others. The center will be the company's flagship hub in Europe and work to enable innovation and upskilling of workers in the region.