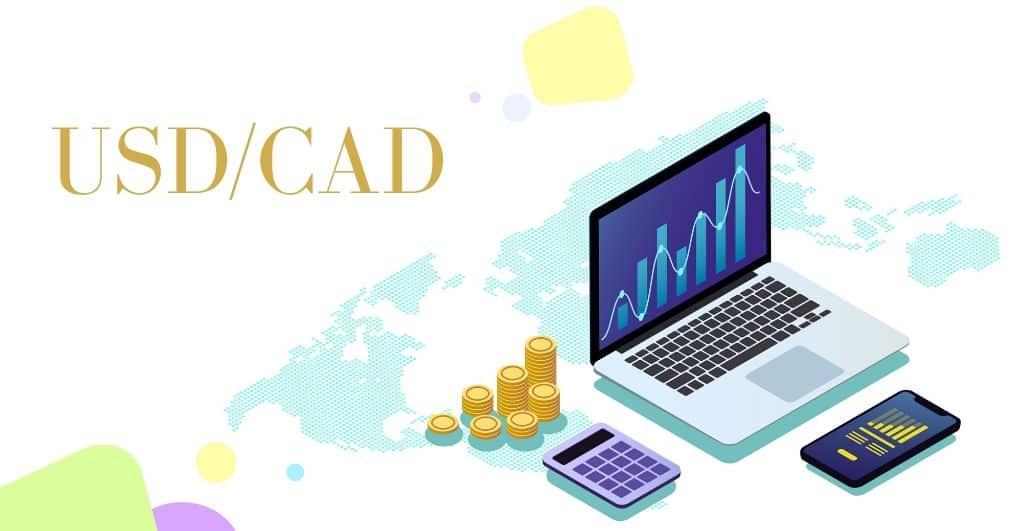 USD/CAD trades range bound from 1.385 to 1.434, and the intraday appears drawing a Bullish crossover and draws a subtle uptrend with a green candlestick. As the price rose above 1.40, USD/CAD retained the lost 50-day MA support on the 12-hourly chart.
Moreover, the rebound in the oil price helped the undermined currency, i.e., the Canadian Dollar to rebound, and as the US Dollar weakens, CAD benefits from it. The trading pair is seen oscillating in a narrow range and remains around 1.41 to a major extent. On the other hand, the pair is retaining the support from 200-day daily MA as USD/CAD maintains the steady support at 1.38.
Technical Analysis – USD/CAD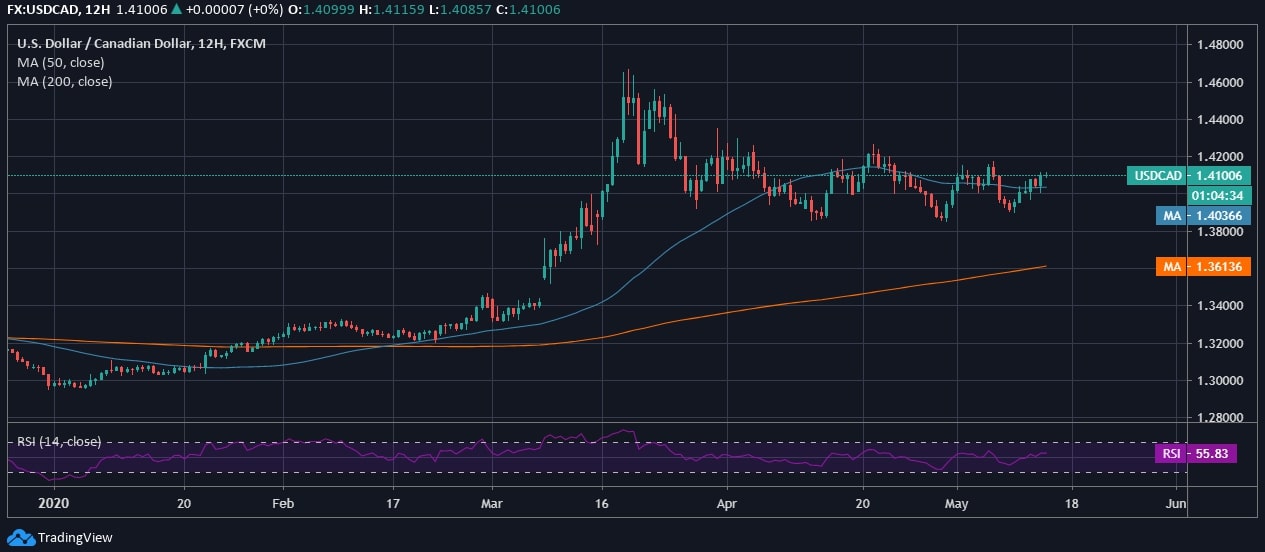 On the 12-hourly chart, USD/CAD marked a YTD top above 1.460 before the fear from Coronavirus Pandemic started hitting the economy harder. Now that the global economies are experiencing an economic standstill, the standard reserve currency, i.e., the US Dollar, is seen using its charm, and on top of it, we are seen welcoming inflation as the quantitative easing may move towards infinite if it is not ending soon.
Alongside the fear of the second wave of Coronavirus is growing, and a recovery seems farfetched until a vaccine is made. This is leading the massive investors to worry about the liquidity, and therefore the demand for US Dollar takes the toll, marking it as the new safe haven after Gold.
The major support to watch out for lies at the lower price of the given range, i.e., 1.385, and the major resistance lies around 1.41, followed by 1.42.