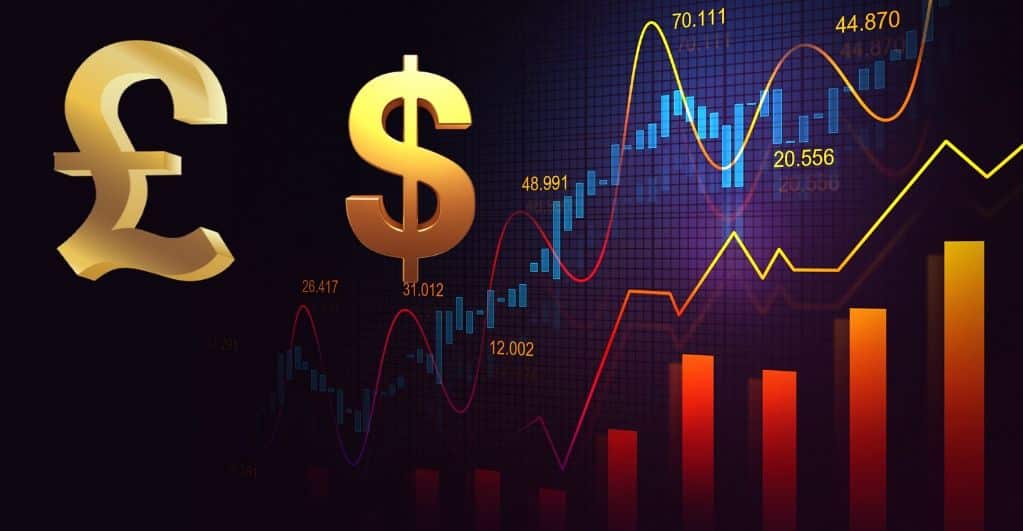 GBP/USD appears as an intraday loser since the opening hours until the time of writing as it fell from 1.222 to a candlestick low at 1.220. Due to the dearth of traction, the price trend of Pound appears flat around 1.220 price area against the greenback. On the intraday chart, the pair is lacking steady support from the 50-day and 200-day daily Moving Averages.
The technical indicators are drawing a bearish picture due to the intraday pullback and have fallen from a weekly high of 1.233. The RSI nears the selling area and lies at 44.04, at the press time.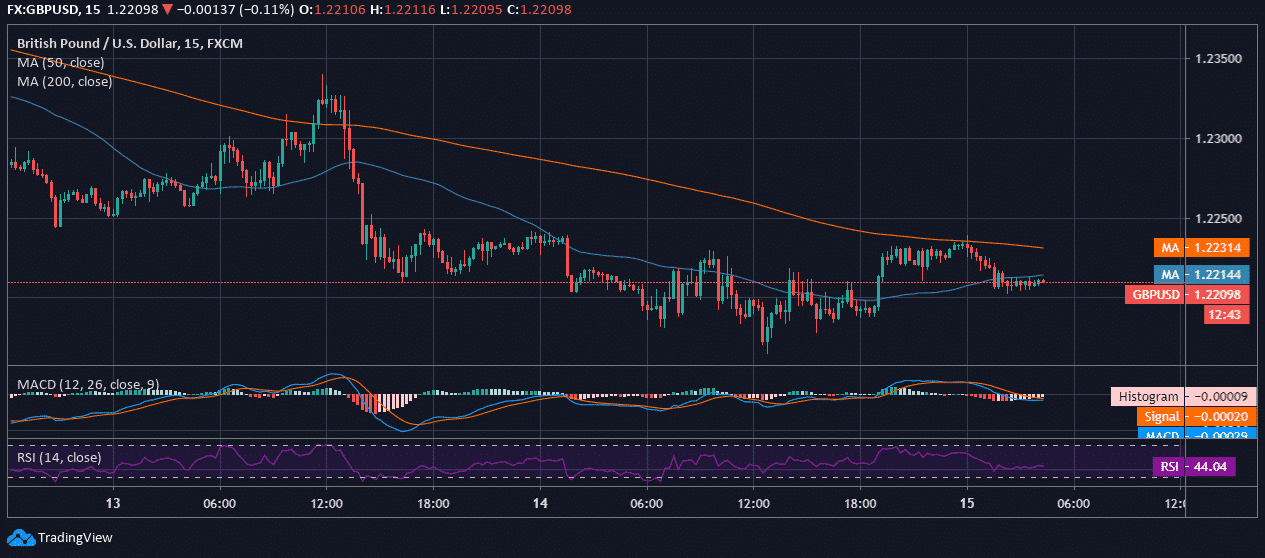 On the intraday chart, the steep fall that happened two days back has taken the price to mark a weekly low around 1.216. GBP/USD is lacking a steady momentum and is moderately volatile in the intraday due to the growing effects of Coronavirus in Britain.
On the flip side, the US Dollar is benefitting from the hopes of negative Fed rate and increased quantitative easing for the upliftment of the economy. Although, the United States is one of the superpowers that has been affected the most from this ongoing Pandemic and will need a plan when the country gets ready to rebound in order to maintain the charm of the greenback as the standard reserve currency.
On the downside, Pound has the major support at 1.216 and the major resistance at 1.23 against the American Dollar.